Want to play?
Create your account here!
Connect with us:
---
Register:

If you are new to CBVA create a new CBVA account before you register for the next season by clicking the box to the right.
Returning members must login before registering for this season.

Members with an account can register for and pay the indoor season fee ($35) here:
http://cbva.leagueapps.com/leagues/volleyball-(indoor)/781396-indoor-volleyball-season-fall-2018-spring-2019

Location:
Our indoor play takes place at King School, enter from 101 Kinnair St, Cambridge, MA 02139.
See map here.
Play details:
Information about times, costs, and expectations is located here.
Information about ratings is located here.
If you're new to volleyball, we strongly suggest you try session D first.
To play in any other session, you must first contact the ratings committee by completing this web form.
If you are rated through Yankee, please read about ratings reciprocity here.
The main gym at King School with CBVA's net system: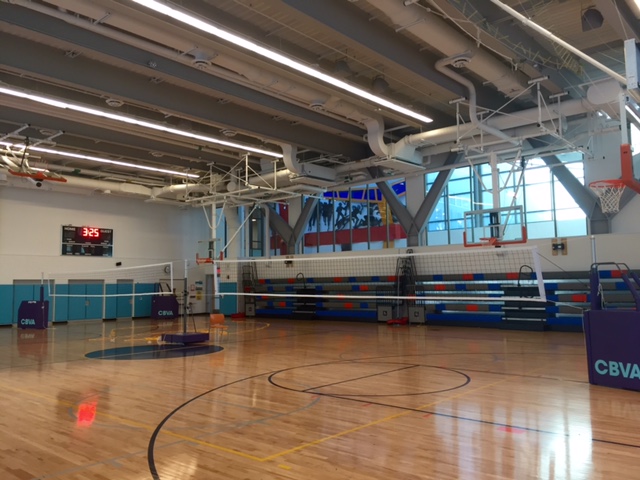 ---
---